Muccia HVAC Services – Why Choose Us
May 29, 2018AC Service
When it comes to the comfortability of your home or business, few things impact the quality of your living space as much as your heating and cooling system.
From icy cold winters, to the blistering hot summer months, your HVAC system gets the job done right, keeping you and your family comfortable all year long.
But like any well-oiled machine, even your HVAC system can use a little love from time to time. From inspections to preventative maintenance, repair and everything in-between, you'll need an HVAC service provider you can trust.
Why Choose Muccia HVAC Services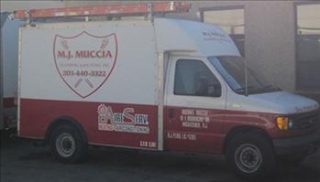 We won't bore you with the entire history of our company, but what we will say is that we've been a proud member of the Bergen New Jersey community for over 40 years.
With decades of experience under our belts, we've seen, repaired and installed it all. We've worked hard to build up a reputation that precedes us, once that is built on a foundation of:
Trust
Integrity
Professionalism
Affordability
Reliability
Superior workmanship
And high quality products
Residential and Commercial AC Services you can Trust
From single family and multi-family homes, to apartment complexes, office buildings and industrial applications, our experienced team can help.
We work with customers large, small and every size in-between, providing what we feel are some of the best services in the industry. When it comes to HVAC service providers, we know you have options, we just hope you give us the opportunity to show you why we're the best choice.
Expert HVAC Advice and Consultation
As a home or business owner, knowing the ins and outs of your heating and cooling system isn't likely to be on your top ten list of skills on your resume, and it shouldn't have to be.
Our friendly technicians and service operators are experts at communicating complex information in a way that is understandable and digestible, providing advice and consulting you on the best options available to fit within your budget and scope of needs.
Professionalism you can Count on
From your first phone call or email, to installation and cleanup, you expect and deserve the best.
Here's what you can count on with Muccia HVAC Services:
Friendly operators
Knowledgeable staff
Highly trained technicians
Clear communication
Transparent pricing (no surprises here)
Prompt and attentive service
Availability for emergency calls
Professional dress/appearance
Respect for your privacy when working in-home or in-office
Fast and efficient work
Cleanup and testing before completion
And more…
How to Hire the Right Team for the Job
When home or business owners are looking for a new HVAC services provider we always suggest considering the following. Of course we hope we're the best fit, but if not, we still want to make sure you've taken steps to find the best fit you're your needs without getting ripped off.
1. Successful Track Record
With over 40 years of experience serving the New Jersey area, our track record speaks for itself. We have loads of customer testimonials, from jobs big, small and every size in-between.
When hiring an HVAC company, make sure you get feedback from their customers and be sure to check if they've been around a while.
2. Licensing, Certifications and Training
Not only important from a regulatory standpoint, the right training can also mean better technician experience and performance on site. Our technicians and staff are highly trained and fully adept at working with a broad range of heating and cooling systems, from newer technology like the "Nest" to antiquated Victorian radiators and boilers, we've got you covered.
3. Insurance & Bonding
Hey, no one is perfect, and on occasion (rare occasion), mistakes can happen. If they do, you'll want to make sure your HVAC provider is fully insured and bonded like we are so that you won't be stuck footing a costly bill.
4. Full Service
Often times routine inspections can uncover advanced problems. In those circumstances or when you need emergency repairs, you're going to want an HVAC services provider that can handle everything in-house versus having to refer you to yet another provider. At Muccia HVAC Services we do it all: inspection, maintenance, repairs, troubleshooting, installations and more!
5. Locally Owned and Operated
This one isn't as obvious, but just as important for a few reasons:
They will care about their reputation within the community
You can easily find referrals or feedback on them
Lower prices due to less time and gas spent traveling to your home or office
Easy access and fast response in the case of an emergency
Still not Convinced?
Give us a call or drop us a line today. We'd love to change your mind and help convince you we're the best team for the job!